Commercial Property Managers
What can we do for you
Commercial Property Contractors can promise many things to you, but most of the time, they don't understand what Commercial Property Managers need from their Contractors.
LawN & Border have been working in the Commercial Property Management market since 2004 and we have been improving and refining our services ever since. There are literally thousands of companies, even in the South East of England that can offer some of the services that LawN & Border do. However, most have not had the experience that we have and the close personal contact with with the commercial property managers and residents of the sites we look after.
We, LawN & Border, are your 'face' on site.  We represent you every time we attend to a property. When we do a high quality job, it reflects well on you, which helps retain your customer for the future. As can be seen from our reviews(all our reviews are held on an independent web-site where customers can only submit a review once and it cant be amended – FreeIndex) on the right, we pride ourselves in the highest quality of service.
For both you, as a Commercial Property Manager, and us, LawN & Border, reputation is everything.
So, what is it we can do for you:
Professional Services
Highest Standard of Quality
Value for Money
Excellent Attendance Record
High Customer Satisfaction
Experienced Staff
Wide Range of Core Gardening Services
Commercial Cleaning Services
Extensive Additional Services – regular and one-off jobs
Standardised Specifications
All Year Round Attendance
'Middleman' liaison to Residents
We have worked with many Commercial Property Management Companies over the years, including:
Bramley Properties
Milford Homes
Heritage
HML Anderton
Brymore
Martin & Co.
The Services we offer
Gardening
Weekly or Fortnightly visits
Lawn Maintenance
Hedge Pruning
Weeding and Border Maintenance
Nature friendly maintenance on shrubs, perennials, etc.
Rubbish collection and removal
Regular leaf blow to keep pathways and roadways tidy
See Extras page for all additional services
Cleaning
Weekly or Fortnightly visits
Vacuuming of carpet and vinyl flooring
Polish/dusting of woodwork
Polishing internal glasswork
Changing bulbs (cost of bulbs extra)
Clearing rubbish from communal hallways
See Extras page for all additional services
Documentation (PDF will open in a new window when you click on them)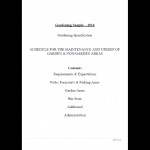 Gardening Specification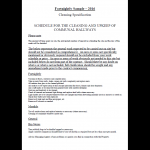 Cleaning Specification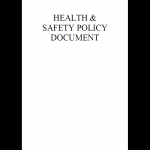 Health & Safety Policy Document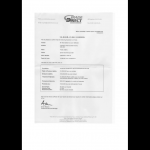 Liability Insurance Document
If you're ready to build a growing working relationship with a professional business, please call
Nick Barban on 07973-765536 or
email: nick@nickbarban.co.uk
to discuss your needs or book a site visit so that we can talk through your needs.