Stuck for a gift to give this Christmas? Then allow us to be of assistance. For the past 12 months we've been squirrelling away some of our favourite booze and gardening gifts and now we're ready to reveal our top picks. This year there are so many tempting treats that we've divided them into categories, which we'll steadily publish in the run up to the big day. Gardening gifts, gins and whiskies to follow, but first up we have books.
Take a peak at this lot then come back for more additions later.
(And note that prices are RRP at time of publication… some of them are likely to be much cheaper when you click on the 'buy' link)
Book gifts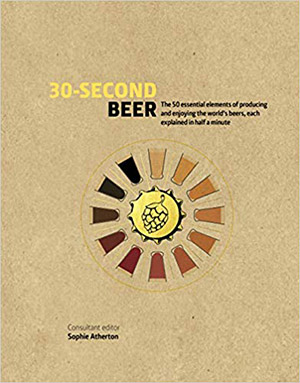 30-Second Beer by Sophie Atherton
Beer writer and sommelier Sophie Atherton is one of the nicest people in the business and, with this book, you're able to tap into her vast beer knowledge (and that of several other industry experts) by the flick of a page. The book's not-so-snappy-subtitle explains the concept neatly: "The 50 essential elements of producing and enjoying the world's beer, each explained in half a minute." Except that by the time you've taken into account the various glossaries, side bars and facts, you end up with way more than 50 elements, all covering a lifetime's worth of knowledge. With subjects ranging from hops and yeast to beer storage, beer festivals and monastic breweries, this is the perfect book to dip into between pints.
+++++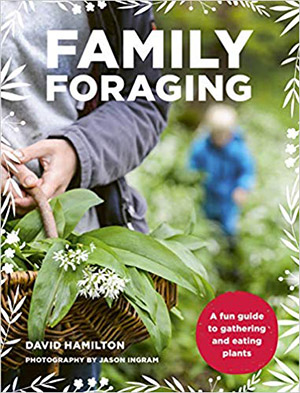 Family Foraging by Dave Hamilton
Our good pal Dave Hamilton is a foraging expert, often helping us out with some wild food knowledge. He's one of the people we trust most to get things right in terms of identification, edibility and usefulness, which is vital if you're teaching kids how to pick wild ingredients. So this book is the perfect accessory for anyone keen to get their nippers to nip out into the wilds and snip a tip of two of leafy treats. Besides being loaded with identification advice, the book is also packed with fun recipes for the family to make, from sumac lemonade to nutty chocolate spreads. Grab yourself a copy and let the kids go wild.
+++++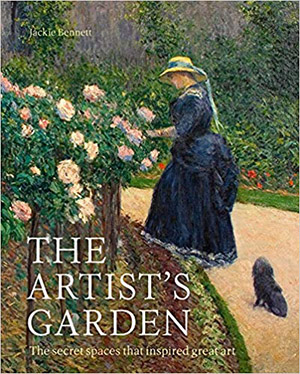 The Artist's Garden by Jackie Bennett

Every garden is a work of art – a collaborative effort between gardener and nature. So it's hardly surprising that a huge number of the world's most celebrated artists have used gardens as their muses. Jackie Bennet's book acts as an 'open garden' to many of these artists homes, featuring the work of Monet, Cézanne, Kahlo, Dali and more. Through reproductions of paintings, photographs and Jackie's in-depth knowledge of the artists she describes what it was about these settings that drew such artistic inspiration, bringing each unique outdoor space to life.
+++++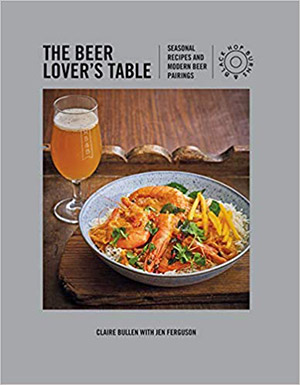 The Beer Lover's Table by Claire Bullen and Jen Ferguson

Jen Ferguson is co-founder of bottle shop Hop Burns & Black, and is one of the people we turn to when researching new beer – not many folk have their fingers so expertly positioned on the pulse of beer than Jen. For this book she has teamed up with cook and beer writer, Claire Bullen, and the pair have set about conjuring 65 fantastic food recipes and recommending craft beers to go with them. Packed with invaluable booze knowledge and easy to cook meals, this is more than simply beer plus food menu suggestions, offering plenty to read even when you're not cooking in the kitchen.
+++++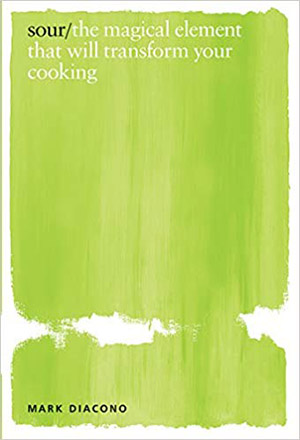 Sour by Mark Diacono
You'll need a sizeable stocking to carry this weighty tome, but we'd heartily recommend asking Santa for 'Sour'. Written by River Cottage escapee Mark Diacono, it features recipes based on the concept of sour which, as Mark puts it, is the magical element that will transform your cooking. Sourdough, yoghurt, kefir and pickles – this book has the lot. Nick can personally vouch for his princely Persian Fish Stew, whilst there are not many dishes in the Hood household that have escaped a dusting from Diacano's mighty chaat. Go get.
The post Hark! It's our digging and swigging Christmas gift guide 2019! appeared first on Two Thirsty Gardeners.

Source: Two Thirsty Gardeners